Welcome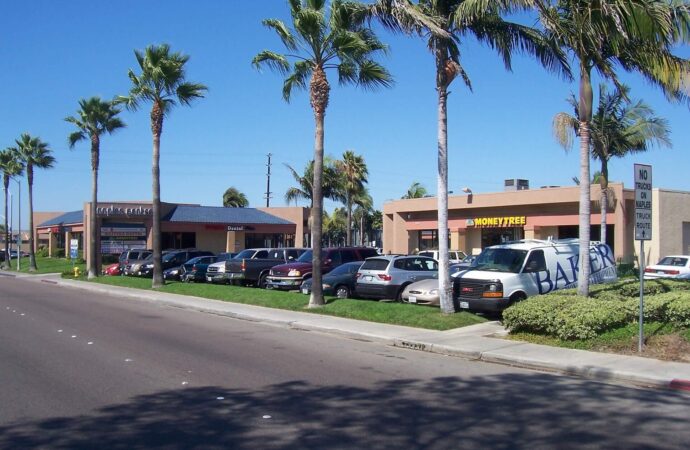 Implementing ISOs is never an easy task no matter what company you own and even less from which industry it is part of, after all, they always take a lot of effort and resources. However, many of them are necessary and formal regulations for your company and even if you want to run from them, it is impossible. Now, we are sure you will find many of them useful and necessary even without being mandatory, which is why many companies decide to continue implementing it despite all the effort and time they take. You will grow familiar with them the more you enter the business world.
But we suggest you do it as soon as possible so you don't have problems while trying to start or continue with your company. That being said, if you are here, it is because you have already heard about them and you are trying to implement all the standards you need, and for this, you will need an expert's help most of the time. If this is the case, our company ISO Pros can help you with all the needs you have in this field. We are a validated, qualified, and experienced organization that has been providing ISO standards for over 15 years.
Our company is recognized internationally, and any company that decides to implement the standard with us gets more recognition with only this service. Several companies in Chula Vista and all California are providing implementation services. But if you want to have more than a simple expert telling you what to do every time. leaving you with several questions in case you don't implement it correctly or have your doubts already, you should contact us. We provide an entire experience that isn't only limited to guidelines and consulting.
We also offer consulting, auditing, training, support, and implementation services for any company that needs or requires them. Therefore, you can count on us for more than just giving you a piece of paper—certification—that even though it is important, you won't be able to obtain it if you haven't implemented the standard properly in the first place. Our services are accessible for any company from different industries since we decided not to focus our services on only a few standards for a specific industry.
Instead, we wanted to be more practical and functional, which is why you can find several ISOs we are familiar with and of course, our experts know from top to bottom. Some of the most requested ones are ISO 9001 due to its relevance in all industries. It is the main standard when it comes to establishing, maintaining, and improving Quality Management Systems to guarantee high-quality products and services. From it, many standards were and are developed to meet the needs and functions in very specific companies and industries.
However, every company must get implement ISO 9001 to continue with the next standard related to it in case it is mandatory or needed for your business. This ISO is usually implemented in manufacturing and production companies but since it is also aiming for services, many people find it necessary in different circumstances and degrees. It is only one of the many standards we can help you. Just make sure to let us know if you required another standard and how we can help you with all your ISO needs.
What are the most requested standards in our company? 
Besides the previous one, another 7 ISOs are quite popular and required by our customers and clients. Of course, if you don't need any of them, we still have several other options since our company provides over 30 different normative.  But for now, we can mention the most common ones: 
ISO 45001.
Making sure that employees and workers feel comfortable in their working areas takes more than just putting air conditioners and some commodities to guarantee they can relax.  Safety is always first, and this is something you must keep in mind and work in as soon as you decide to start a business that is going to have even one employee.  No one wants to be exposed to more risks than necessary or that shouldn't even exist in the place they are working in.
This is why ISO 45001 isn't only mandatory but also necessary for any company regardless of the industry.  The standard provides all the guidelines, requirements, and parameters to follow to guarantee that the Occupational Health and Safety Management System of the company is well established, maintained, and is continuously improving. Since organizations and workers themselves are being more cautious about safety—as they should—implementing the standard in the right way is crucial.
ISO 14001. 
Unlike other companies in the field, we love to work with standards that aren't that popular among companies and people overall. But when they are the right thing to do and necessary due to other reasons, we can't afford to not promote them. With ISO 14001, this is exactly the case. If we had to describe for what this standard is, it is simply for protecting the environment and make sure companies and compromised and responsible for this goal. 
Companies that want to give a hand to a task that matters to all of us—which is taking care of the environment and planet overall—can follow and meet the requirements in this standard. It sets every aspect and element that must be controlled and managed properly, and even when most businesses might need to change or add a few things to their operations and goals, it will be worth it. If you are interested and decide to implement it, we are here to provide you all the services you need to implement and meet every requirement just like any other. 
ISO 13485.
Health and medical industries are always something to be careful about due to all the regulations and standards you need to implement to guarantee the best. Especially when it comes to fabricating or producing instruments and devices that will be used to determine several conditions. To ensure your company provides high-quality and reliable medical devices, you must implement ISO 13485 which has every guideline to work in your QMS. This isn't any different from other standards that are involved with this particular management system.
And as we mentioned before in ISO 9001, it only sets out different requirements due to the industry it is aiming for. This is exactly what happens with this standard and why, despite being implementing the previous ISO, you need to go for this one as well when being part of the medical industry as a manufacturer.
AS9100.
This is another standard that comes from ISO 9001 since it focuses on the quality management system of the company, but only in the aerospace industry. To ensure that parts, components, and services are what the customer and client expects and needs, companies in this area must meet every requirement. In the past, AS9100 wasn't a mandatory or formal regulation. But since the pieces and parts in this industry started to be low-quality and not many manufacturers were willing to provide better components, several standards have been implemented to guarantee high instead of low-quality parts.
In California, there are many companies interested in following this ISO since you would be surprised how many of them are out there. Therefore, if you want to stay competitive and offer the best products and items in the supply chain, don't forget to add it to your implemented standards.
IATF 16949.
Fabricating parts and components for automotive companies that are in charge of producing the final product is a lot of responsibility. Actually, not all companies in this industry and especially with this task and duty are able to be successful due to the high standards in this aspect. High-quality is always necessary, and this also applies to the services provided in the industry. Therefore, making sure that your Quality Management System isn't only the best for your goals but also to provide what the client needs and requires is important.
IATF 16949 has several guidelines to achieve this and instead of adding or changing elements in order to put more effort into the parts and components, it is more about reducing and eliminating waste in the production. As well as preventing any errors at the end of the day that could affect the quality of the component or item. Any manufacturer in this area should implement it not only because it may be necessary but also due to all the benefits this standard in specific provides to any company in the automotive industry.
CMMC.
Cybersecurity Maturity Model Certification is the most recent standard with has available in our company. It was released in January 2020 and only 5 months later it started to be a formal regulation all defense contractors need to implement it. The program and standard consist of different hygiene levels that only aim for improving the cybersecurity of the company involved with the Department of Defense. In this way, it guarantees that it is capable to protect unclassified and classified information, and only reliable and approved people can access it. 
Of course, the levels and requirements in the standard also include simple elements and aspects such as passwords, personal devices, and simple security measures we usually take in every business and daily as regular people. However, encryptions and many other options are involved in the levels, and depending on what your company does and how involved it is with the DoD, more levels it will have to go through.
CMMI.
Capability Maturity Level Integration is a system that works quite similar to the previous one. To be more specific, CMMI was developed many years before CMMC, and this last one has the same model of implementation due to the first one. Therefore, you can imagine that this standard is all about levels but instead of being for defense contractors and aiming for cybersecurity, this is for the growth and improvement of any company. The goal of implementing it is to ensure the company addresses specific problems and focuses on improving different areas at the same time but putting all its efforts on it.
This can be quite difficult for companies that are just starting since it requires extra time and resources. But it is amazing what a new or old company can achieve with all the parameters and guidelines in each level. We assure you that CMMI is probably the best option among all standards. And you can have it without leaving your city or accessing a company mile away from you. After all, ISO Pros is near you waiting for you to contact us. Be it in Chula Vista or any other city in California, you can count on us for this standard, the previous ones, and many more.